Athletics are an important element of the community college experience for students at Fulton-Montgomery Community College (FM). If you're a student-athlete, you're developing long-term physical fitness practices, teamwork skills, leadership potential, and time management habits, all of which are crucial for success in college and beyond.
FM's athletic programs provide a pathway for student-athletes to transfer to four-year universities and continue their athletic careers while pursuing a degree. For non-athletes and the community, the Raiders games provide a rallying point for building relationships and loyalty and enticing visitors from other areas of the state.
FM has a proud history of athletic competition that spans several decades. With 32 Mountain Valley Conference championships and ten Region 3 championships to its name, our Raiders have a storied legacy. However, in order to continue to attract and retain students, we need to upgrade our athletic facilities. While more modern facilities come with costs, they also come with a wide range of benefits.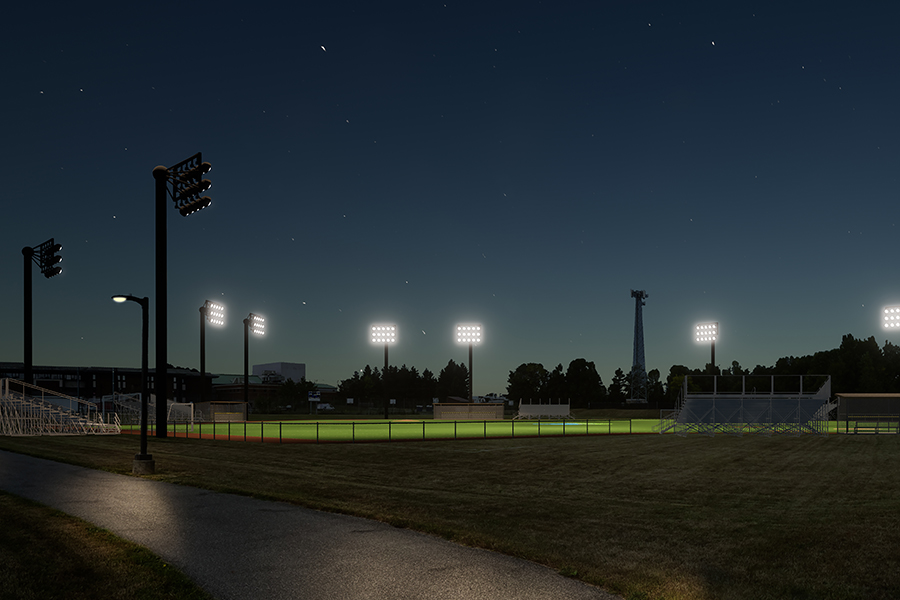 Benefits of modernizing athletic facilities
Recruitment and Retention
Student-athletes want to compete on fields and courts that are safe, functional, and up-to-date. By improving our athletic facilities, we can attract more talented athletes, which will ultimately benefit the college's teams and create a more vibrant campus culture. Additionally, a modern and attractive athletic complex can increase student satisfaction and retention, which is vital for any college's success.
Safety and Comfort
The new turf field will provide a safer and more comfortable playing surface for student athletes, which can reduce the risk of injuries and improve performance. Additionally, the upgraded facilities will provide a more professional and competitive environment, which can help our student-athletes achieve their full potential and attract the attention of four-year universities and professional teams.
Financial Stability
By hosting collegiate tournaments and attracting visitors from across the state, we can bring new streams of revenue into the community. Additionally, the college can use the improved fields to offer local youth tournaments and camps, further expanding our community impact. With a stable financial path, we can continue to offer strong educational and workforce programs for years to come.
Multi-Sport Capabilities
With a multi-purpose turf field constructed to NCAA standards, FM's athletes can enjoy playing baseball, softball, field hockey, soccer, lacrosse, and other sports on a high-quality surface. This will not only benefit FM's student-athletes but will also enable the college to host a wider variety of tournaments and events, further increasing revenue and community impact.
It's time to get competitive!
Fulton-Montgomery Community College has a long and proud history of athletic competition, and it's time to take the next step by upgrading our outdoor athletic fields. We are requesting funds to improve our outdoor athletic fields, with a goal of raising $2.5 million. Donations to this project will have a broad educational and community impact and will help secure FM's future as a leader in community college athletics. Upgrading our athletic facilities is an essential ingredient in the college's continued success, and you can be a part of the team making it happen with your contribution. Join us today!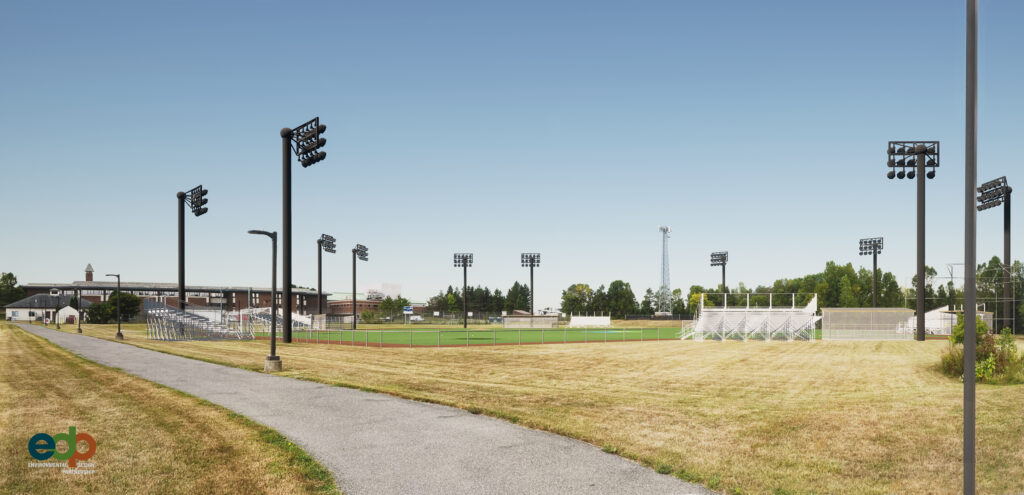 Give back to the school that helped shape your life.
Your Private Dollars Shape Futures