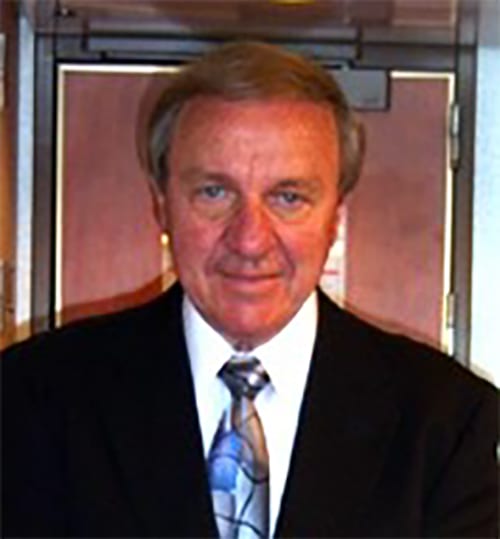 Angelo graduated from Schenectady's Linton High School and went on to earn an A.A.S. Business Administration Degree from FM in 1975 and a B.S. in Business Management and Economics from SUNY Empire State College. He served in the United States Ar-my and is a Vietnam Veteran.
Angelo's 41-year work career was with the Golub Corporation (Price Chopper) where he start-ed as a night crew employee, unloading boxes and stocking shelves, and retiring as a Regional Vice President. Angelo has participated in many community affiliations and currently serves on two boards of directors; he is president of the Foundation Board of St. Mary's Hospital and belongs to the Pine Brook Golf Club Board.
An avid golfer, Angelo is a long-term member of the Rolling Hills Country Club. He and his wife of 43 years, Jackie, reside in Fonda.
GET TO KNOW ANGELO – FUN FACTS
Favorite Color: Blue
Favorite Song: Songs by Celine Dion or Gloria Estefan
Favorite Food: Chicken Parmesan
First Car: 1959 Ford Hardtop Convertible
First Job: Farmer
Favorite Hobby: Golf & Gaming Casinos
Bucket List Item: To Get a Hole-in-One
Person Most Admired: My Wife, Jackie
Most Interesting Person Ever Met: Joe Theismann (Former NFL Quarterback)
Pets: 2 Cats: Oreo & Tri-pod (Our 3-Legged Cat)
Favorite Quote: "There's never enough time to do it right,
but always enough time to do it over."
Favorite FM Memory: Outstanding Faculty, Dr. Michael Andolina & Mr. Robert Osborne
GET TO KNOW JIM – FUN FACTS
Favorite Color: Blue
Favorite Song: "What a Wonderful World" by Louie Armstrong
Favorite Food: Hot Dog with Meat Sauce
First Car: '68 Olds Cutlass
First Job: Dishwasher at Holiday Inn
Favorite Hobby: Wash & Wax My Cars
Pets: A Yellow Lab
Favorite Place to Visit: Walt Disney World
Favorite Quote: "Beware: The toes you step on today may be connected to the butt you may have to kiss tomorrow."