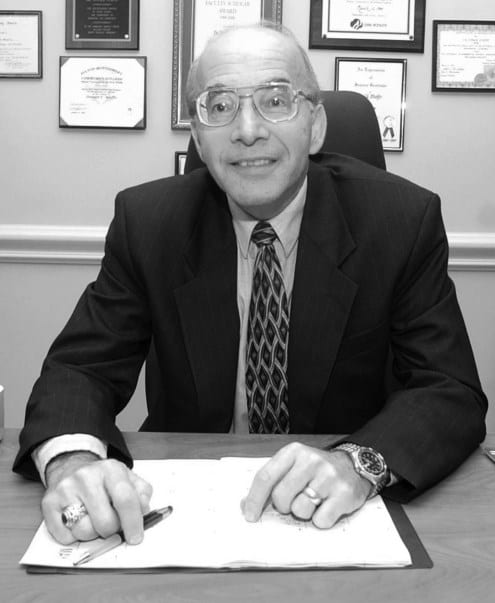 Dr. Staffo, a Professor and Chairman of the Department of Health and Physical Education at Stillman College in
Tuscaloosa, Alabama and a member of FMCC's first graduation class in 1966, earned a B.S. at SUNY Brockport, M.A. at Western Kentucky University, and Ph.D. from Ohio State University.
In his 40th year as an educator, Dr. Staffo has received numerous awards including the 2007 American Alliance for Health, Physical Education, Recreation and Dance Honor Award which is the second highest award in the profession; the Ohio State University Alumni Award of Distinction which is the highest alumni award given by OSU; the 2005 Alabama State Association for Health, Physical Education, Recreation and Dance Honor Award which is the highest state award; and is the only person to earn Stillman College's top four awards (Teacher, Scholar, Advisor and Humanitarian of the Year), to name a few.
Dr. Staffo is the author of six books, thousands of articles in international, national and regional journals and newsstand publications, two national football magazines, and a weekly health and physical fitness newspaper column that has appeared in 21 newspapers in four states. As a journalist, he has covered University of Alabama football and basketball contin-uously since 1985 for several national and local media outlets.
As a first generation college student, Dr. Staffo has committed the last 28 of his 40 years in education to helping disadvantaged, first generation and ethnic minority students. He was on the Task Force that developed the NCAA Division III Great South Athletic Conference; served on the National Association for Sport and Physical Education Coaching Standards Task Force; served on the planning committee for the First Alabama Governor's Conference for Childhood Obesity; serves on the Salvation Army Board of Directors and for over 20 years has volunteered as a Christmas season bell ringer and Thanksgiving server. A runner, bicyclist, and swimmer, Dr. Staffo has been an age-group modified triathlon winner.
Dr. Staffo has been married to his wife of 31 years, Dr. Marilyn Staffo. They have two daughters, Andrea and Deanna.
Personal Message from Dr. Donald F. Staffo
I will always be grateful to Fulton-Montgomery Community College. Neither of my parents graduated from high school and no one on either side of my family had graduated from college. When I graduated from high school I did not get accepted at any of the four year colleges that I applied to. FMCC was just starting and they accepted me. If not for FMCC I would have worked in a factory. FMCC rescued me. I learned to study and gained confidence academically so when I graduated I not only was accepted at all the four year schools I applied to, but I was fully confident that I was going to be successful academically. Without FMCC I'm not sure what would have happened to me.
Because of FMCC I have gone on to live a satisfying personal and professional life. I am proud to be a small part of history as a member of FMCC's first graduating class. My advise to FMCC students is to take full advantage of the opportunities that FMCC provides you with.