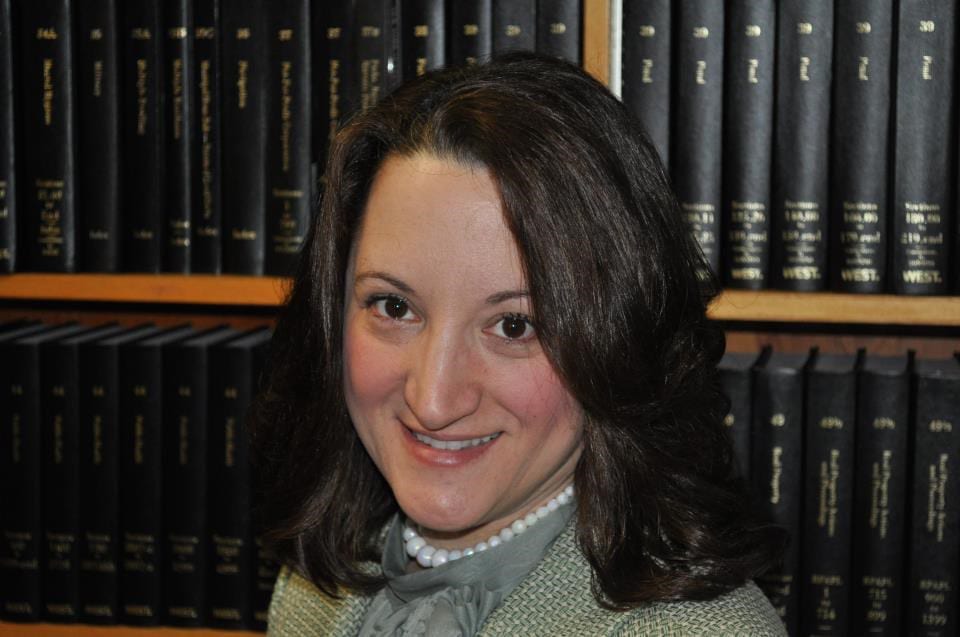 After graduating from FM, Traci earned a B.A. from Siena College and a Juris Doctorate from Quinnipiac University Law School. After being admitted to the bar in January 1996, she began work as a criminal appellate attorney with the Schenectady County Public Defender's Office.
In the fall of '96, Traci opened her own practice. She was later trained and qualified to serve as a Fulton County Law Guardian, representing children and youth in a variety of family court proceedings. In the fall of 2012, after 17 years of practice in her field, Traci became the very first woman to be elected as Gloversville City Court Judge. Her term runs through January 2023.
Traci is a member of Soroptomist International of Fulton County and serves as Chairperson to the Youth and Scholarship Committee. She is a member of the Gloversville Woman's Alumni Club, dedicated to offering scholarship funds to young women in our area. Prompted by her passion for protecting the youth of our community, DiMezza created, and continues to sponsor the Gloversville Middle School's "S.U.B CLUB" (Stand Up to Bullying), a monthly recognition program dedicated to raising awareness about the effects of
bullying, and awarding students for their positive attitudes.
She serves on the Executive Board for the Miss Fulton County Scholarship Organization which has proudly awarded over a quarter million dollars in scholarship money to young women in Fulton County. She is a member of the Woman's Rosary Society of the Church of the Holy Spirit and she volunteers regularly at Friday's Table, a food pantry and soup kitchen; a member of the American Association of University Women; and a member of Friends of the Gloversville Library.
Married for 15 years to her husband, Joe, they have two daughters, Honor and Ella.
GET TO KNOW TRACI – FUN FACTS
Favorite Food: Italian
Favorite Movie: "The Shawshank Redemption"
3 Must-Haves on a Desert Island:
My family, my Kindle, and Internet access
Favorite Quote: Presiding Justice Anthony Cardona always said, "Treat people fairly and the rest will take care of itself."