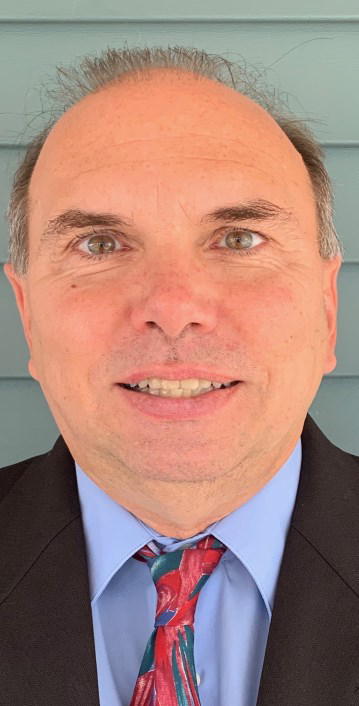 2023 Distinguished Alumni
Joseph Semione '81
Mr. Semione was born in Gloversville in 1961. He is one of 6 children. He graduated from Gloversville High School in 1979. He spent his first 2 years of college at FMCC. He graduated with an Associates Degree in Accounting and Business. He continued his education at SUNY Albany and Cal State Dominguez Hills for business.
He is married to Kelly and celebrated 25 years this October. They enjoy their home and traveling along with spending time with family and friends.
They have been owners of many businesses, including Perfection Cleaning Services, Meco's Perfect Scoop, Gloversville Bottle and Can Return, Meco's Perfect Return and rental properties.
Joe is currently active in community organizations including the Glove Cities Rotary and the Fulton County IDA. He is also a member of the Eccentric Club and the FMCC Business Advisory Group.
A Message from Joe:
"I graduated in the top 10 of my class from Gloversville High School in 1979. It was just assumed you would go off to some bigger school. I was fortunate to be awarded the FMCC Presidential Scholarship. It was for two years and was $ 1,000 each year. This award paid for my tuition and books in full at that time.
Going to FMCC I was able to stay at home and get a great education. It also allowed me to have a part time job at Montaro Electric.
FMCC was a much smaller college back in 1979-1981 but it was perfect for me. I had great professors who knew you and care about you getting a good education. I remember learning a lot about business from professors like Al Mastrangeli and Jim Marra and things in general from Gerry Iannotti and Jerry Fabiano.
I encourage any local student to start at FMCC. It has so much to offer now that wasn't when I attended. It makes a lot of sense to be at FMCC your first two years and then transferring some where else if you choose.
The knowledge I gained from my education at FMCC has helped me to become a successful business person and to be a community minded person."
GET TO KNOW JOE SEMIONE – FUN FACTS
Favorite Color: Orange
Favorite Song: No special song
Favorite Band/singer: Country Music
Favorite Food and/or restaurant: Italian Food
Favorite sport and/or sports team: Football
First car owned: Green Plymouth Volare
First job: Montaro Electric—counter help
Pets and/or favorite animal: Lucky (cat) and Ginger (dog)
Something on your bucket list: I don't have one, I live life every day.
Something you do to unwind: Relax in a Jacuzzi
Favorite place to visit/vacation: Florida and Hawaii
Who or what did you want to be when growing up: Accountant
Favorite Memory of FM: Having good instructors who knew you personally