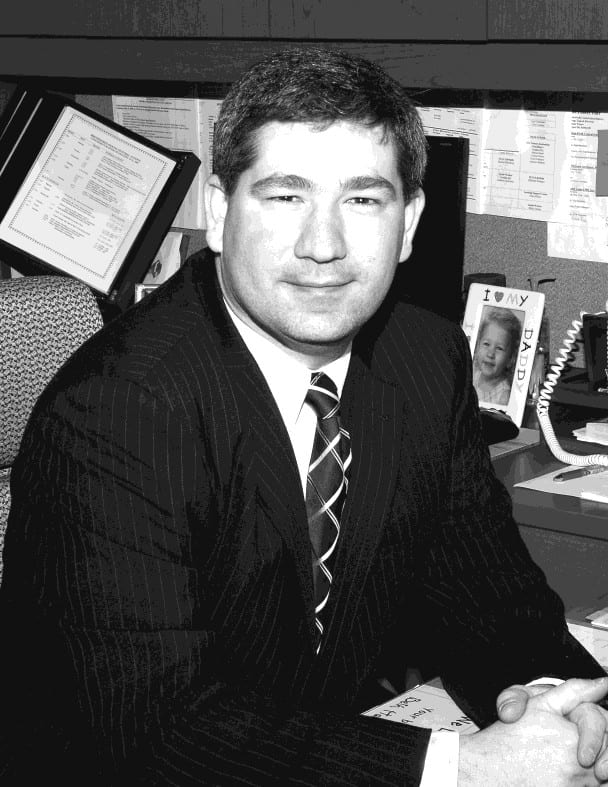 Stephen M. Tomlinson, a graduate of FM's Class of '89, will be presented with the Excellence in The Professions Award.
Stephen started his career in the education field as a Physical Education teacher at Broadalbin-Perth Middle School, later became Principal of the Broadalbin-Perth Primary School and today serves as Superintendent of Schools for the Broadalbin-Perth Central School District.
Over the years, Stephen has been active as a volunteer coach in the district and for area youth programs. He has also served as a Big Brother for the Fulton County Big Brothers/Big Sisters Chapter in the early 90's and is a current member of the Broadalbin Youth Commission Board of Directors.
GET TO KNOW STEPHEN – FUN FACTS
Favorite Color: Yellow
Favorite Song: "I Did It My Way" by Frank Sinatra
Favorite Band: AC/DC
Favorite Food: Black olives
Favorite Sport: Baseball
First Car Owned: Chevy Concord
First Job: "Gas Man" for Furman's Propane Gas
Favorite Childhood Memory: Family picnics and holiday gatherings
Favorite Pastime: Taking naps
(hard to do with a 3-year old!)
Person You Most Admire: My mother
Most Interesting Person Met: My lovely wife, Beth (in a good way!)
Pets: Shiapoo Puppy "Cooper"
Words of Wisdom: "Attitude is a little thing that makes a BIG difference."
Favorite Memory of FM: Mr. Iannotti's English Class, he always talked about his daily glass of port wine!